Lance Bass Net Worth
Lance Bass Net Worth 2023: Wiki Biography, Married, Family, Measurements, Height, Salary, Relationships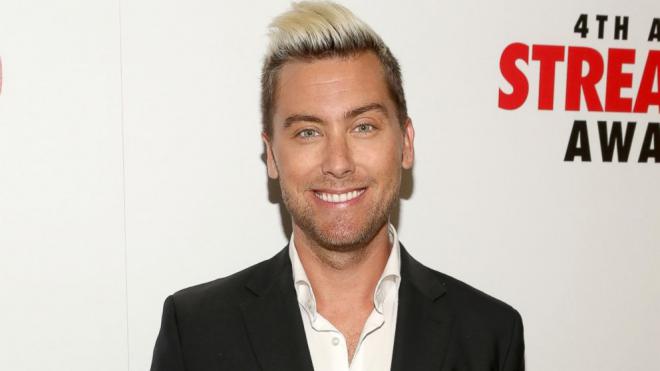 Lance Bass net worth is

$22 Million
Lance Bass Wiki Biography
James Lance Bass was born on 4 May 1979, in Laurel, Mississippi, USA. He is an actor, producer, author, singer, dancer and cosmonaut best known for being a member of the widely popular boy band 'N Sync. The wealth he acquired during the popularity of the boy band along with his current pursuits has raised his net worth to where it is today.
How rich is Lance Bass? Sources estimate that his net worth is over $22 million, most of which can be traced back to his successful career with NSYNC, but also from other pursuits. He established himself as an actor and producer after the popular boy band disbanded.
Lance Bass Net Worth $22 Million
As a child, Lance had a very profound interest in space and even travelled to watch a space shuttle launch in Florida. At the age of 10, he developed a passion for singing and sang in a local Baptist church choir. He joined different music groups, competitions, and focused more on singing than academics. In 1995, he received a call from Justin Timberlake who wanted him to audition for a part in the pop group called 'N Sync. He joined the group and became the bass singer of the five. The group then found a recording deal and even defended Bass despite producers thinking that he was too slow in adjusting. The group became a big success and one of the pop sensations during the 1990s up to the early 2000s. They sold millions of copies of their albums and went on to become an international icon, performing in various stages all over the world. However, in 2002, NSYNC disbanded and each member of the group went on to their separate careers. Lance's net worth was well established.
Nearing the end of 'N Sync, Lance had taken the opportunity to do other things. He guest starred in the popular television series "7th Heaven" and also acted in the movie "On the Line" whose sales didn't go so well. He believed the movie suffered bad timing since it was released during the aftermath of the World Trade Center attacks.
He then created a music management company called Free Lance Productions, which eventually folded due to low sales. Lance would later make appearances in films like "Zoolander" and "I Now Pronounce You Chuck and Larry". He also did some voice work for video games and animation like "Kingdom Hearts" and "Disney's Kim Possible". All contributed to his net worth.
Bass underwent astronaut training for several months in Russia and the United States, which discovered that he had cardiac arythmia and needed surgery, which was completely successful/. He was set to go into space and do a documentary but this plan was soon discontinued after his sponsors backed out, and he was unable to continue on his trip without enough financial backing.
Lance Bass currently has two production companies, A Happy Place which is a film production company and Lance Bass Productions which is said to focus on documentaries and television shows. He appeared in season 7 of the television show "Dancing with the Stars" and even got to third place. He also became the host of the radio show "Dirty Pop with Lance Bass" on Sirius XM.
Following controversy during the early and mid-2000s, Lance eventually 'outed' himself as gay in a feature by People Magazine during 2006, having previously dated actress Danielle Fishel. He subsequently married Michael Turchin in 2014, attended by members of 'N Sync except for Justin Timberlake who was touring at the time.

| | |
| --- | --- |
| Full Name | Lance Bass |
| Net Worth | $22 Million |
| Date Of Birth | 4 May 1979, |
| Place Of Birth | Laurel, Mississippi, USA, |
| Height | 5' 9" (1.75 m) |
| Profession | American pop-singer, dancer, actor, film and television producer, author, |
| Education | Clinton High School |
| Nationality | American, |
| Spouse | Michael Turchin |
| Parents | James Irvin Bass, Jr, Diane Bass |
| Siblings | Stacy Bass |
| Facebook | https://www.facebook.com/LanceBassOfficial |
| Twitter | https://twitter.com/lancebass |
| Instagram | http://www.instagram.com/lancebass |
| IMDB | http://www.imdb.com/name/nm0004726 |
| Music Groups | NSYNC, Bravo All Stars |
| Nominations | Teen Choice Award for Choice Movie: Liplock, Teen Choice Award for Choice Hissy Fit: Film |
| Movies | Such Good People, I Now Pronounce You Chuck & Larry, Love Wrecked, Longshot, On the Line, Mississippi: I AM, Rex |
| TV Shows | America's Most Talented Kid, Rick & Steve: The Happiest Gay Couple in All the World, Handy Manny, Hello Ross, Finding Prince Charming, Dancing with the Stars, Making the Video, Al salir de clase, Valley Peaks |
| # | Quote |
| --- | --- |
| 1 | I can tell you right now, when I was in high school in Mississippi, I was one of the first ones to jump on the bandwagon to make fun of a gay person, and look how I turned out. I had the secret this whole time. And so if people can look at me and see that I was one of those bullies that, like, always made fun of gay people and I had this huge secret, there is always more to the story than you see. [talking to MTV News in October 2010] |
| 2 | I'm still a Christian. I was not raised in a Christian church to hate people. I was taught to love people and accept people ... I know what I believe. I'm at peace with my family, my friends, myself and God, so there's really nothing else that I worry about. |
| 3 | The thing is, I'm not ashamed -- that's the one thing I want to say... I don't think it's wrong, I'm not devastated going through this. I'm more liberated and happy than I've been my whole life. I'm just happy. |
| 4 | I knew that I was in this popular band and I had four other guys' careers in my hand, and I knew that if I ever acted on it or even said (that I was gay), it would overpower everything. [To People Magazine, on his sexuality.] |
| 5 | The beginning of the shows are different. One time we'll say 'Hello, Denver'. Another time we'll say 'Hello, Memphis'. It's always different. |
| # | Fact |
| --- | --- |
| 1 | Officiated the wedding of Jamie-Lynn Sigler and Cutter Dykstra, son of Lenny Dykstra. [January 16, 2016]. |
| 2 | Annouces a 6-month stint as "Corny Collins" in "Hairspray" on Broadway. [July 2007] |
| 3 | Release of his book, "Out of Sync: A Memoir". [October 2007] |
| 4 | Engaged to Michael Turchin [September 5, 2013]. |
| 5 | Is close friends with Jamie-Lynn Sigler. |
| 6 | Shared a vocal coach with Justin Timberlake and Britney Spears. |
| 7 | Is the godfather of Joey Fatone's daughter, Briahna Fatone. |
| 8 | Had a year-long relationship with Reichen Lehmkuhl. |
| 9 | Currently writing a horror film screenplay/script titled "Imaginary Friends". [2005] |
| 10 | Tried to get a ride on a Russian space mission, but was asked to leave the program when his financial backers failed to come up with the $20 million necessary to board. |
| 11 | Began his career at age 11 singing in the Clinton Community Choir, near his hometown of Laurel. At 12, he successfully auditioned for a spot in the Mississippi Show Stoppers, a state-wide choral group sponsored by the Agriculture and Forestry Museum. |
| 12 | His band nicknames are Pez "'cause I have a big Adam's apple" and Scoop "because when (the guys) ask me about our itinerary, I always know." |
| 13 | Mother Diane is a sixth grade teacher and father Jim Bass is a former Lab Technician. |
| 14 | Born at 1:20 PM CDT. |
| 15 | Has an older sister, Stacy Bass. |
| 16 | Was part of a competition singing group called Attache. |
| 17 | Is afraid of flying. |
| 18 | Dated Danielle Fishel. |
| 19 | Performed, with *NSYNC, on Céline Dion's Céline Dion: All the Way... A Decade of Song & Video (2001) TV special. [November 1999] |
| 20 | Started his own film production company, Bacon & Eggs, in 2000. In 2005, he started a television production company, Lance Bass Productions. |
| 21 | Member of boy group *NSYNC. |
| 22 | Performed, with *NSYNC, at the 1998 and 1999 Miss Teen USA pageant. |
| 23 | Performed at the Christmas Tree Lighting at Rockefeller Center, with *NSYNC. [December 1999] |
| 24 | Was the last member to join *NSYNC, after being recruited by Justin Timberlake. |
Actor
| Title | Year | Status | Character |
| --- | --- | --- | --- |
| The Real O'Neals | 2016 | TV Series | Lance Bass |
| Hell and Back | 2015 | | Boy Band Demon (voice) |
| Hand of God | 2015 | TV Series | Jerry |
| BoJack Horseman | 2015 | TV Series | Lance Bass |
| Luna Goes Cruising | 2015 | Short | Ralphie |
| Such Good People | 2014 | | Stuart Hedron |
| Not Looking | 2014 | TV Series short | Robby |
| Review | 2014 | TV Series | Lance Bass |
| Toadalees | 2014 | TV Series | Toadalee Awesome |
| White Dwarf | 2014 | | Lance |
| Gravity Falls | 2012 | TV Series | Sev'ral Timez Band Members |
| Handy Manny | 2006-2012 | TV Series | Elliot |
| Drop Dead Diva | 2011 | TV Series | Jamie |
| Valley Peaks | 2009 | TV Series | Samuel Chambers |
| Rex | 2009 | TV Movie | Lance |
| Girl Camp | 2007 | Short | Preacher |
| I Now Pronounce You Chuck & Larry | 2007 | | Band Leader |
| Love Wrecked | 2005 | | Cell Phone Dan |
| Cursed | 2005 | | Lance Bass |
| Seek & Hide | 2004 | Video short | Schulhof (as James Lance Bass) |
| Higglytown Heroes | 2004 | TV Series | Electrician Hero |
| Kim Possible | 2004 | TV Series | Robby |
| Kingdom Hearts | 2002 | Video Game | Sephiroth (voice) |
| Longshot | 2001 | | Flight Engineer |
| On the Line | 2001 | | Kevin Gibbons |
| Zoolander | 2001 | | Lance Bass |
| 7th Heaven | 2000 | TV Series | Rick Palmer |
Soundtrack
| Title | Year | Status | Character |
| --- | --- | --- | --- |
| King of the Golden Sun | 2018 | TV Series performer - 2 episodes filming | |
| Strictly Come Dancing | 2014 | TV Series performer - 2 episodes | |
| The Tonight Show Starring Jimmy Fallon | 2014 | TV Series performer - 1 episode | |
| Jimmy Kimmel Live! | 2008 | TV Series performer - 1 episode | |
| I Now Pronounce You Chuck & Larry | 2007 | performer: "Shining Star", "Freedom '90" | |
| On the Line | 2001 | performer: "On the Line" | |
| Sabrina, the Teenage Witch | 1999 | TV Series performer - 1 episode | |
Producer
| Title | Year | Status | Character |
| --- | --- | --- | --- |
| Lance Loves Michael: The Lance Bass Wedding | 2015 | TV Movie executive producer | |
| Kidnapped for Christ | 2014 | Documentary executive producer | |
| Mississippi I Am | 2012 | Documentary producer | |
| The Grand | 2007 | co-executive producer: Insomnia Media Group | |
| Love Wrecked | 2005 | executive producer - as James Lance Bass | |
| NSYNC'S Challenge for the Children | 2004 | Video executive producer | |
| On the Line | 2001 | executive producer | |
| 'N Sync & Britney Spears: Your #1 Video Requests... And More! | 2000 | Video short executive producer: 'N Sync - as James Lance Bass | |
Director
| Title | Year | Status | Character |
| --- | --- | --- | --- |
| Tale of Two Dads | 2013 | Short co-director | |
Thanks
| Title | Year | Status | Character |
| --- | --- | --- | --- |
| Stuntmen | 2009 | special thanks | |
Self
| Title | Year | Status | Character |
| --- | --- | --- | --- |
| Fashion News Live | 2007-2012 | TV Series | Himself |
| Kathy | 2012 | TV Series | Himself |
| The Secret Policeman's Ball | 2012 | TV Movie | Himself - Host |
| E! Investigates Bullying: Celebs Speak Out | 2012 | TV Movie | Himself |
| Mississippi I Am | 2012 | Documentary | Himself |
| Your Friends Will Never Believe You | 2011 | TV Series | Himself |
| The 3 Minute Talk Show | 2011 | TV Series | Himself |
| 2010 American Music Awards | 2010 | TV Special | Himself - Red Carpet Host |
| This Week in Reality TV | 2010 | TV Series | Himself - Guest |
| Larry King Live | 2001-2010 | TV Series | Himself |
| Kathy Griffin: My Life on the D-List | 2005-2010 | TV Series | Himself |
| The Jay Leno Show | 2009 | TV Series | Himself |
| Fox Reality Really Awards | 2009 | TV Special | Himself |
| Dancing with the Stars | 2007-2009 | TV Series | Himself / Himself - Guest Appearance / Himself - Audience Member |
| Denise Richards: It's Complicated | 2009 | TV Series | Himself |
| A-List Awards | 2009 | TV Special | Himself |
| Keeping Up with the Kardashians | 2009 | TV Series | Himself |
| A Gaythering Storm | 2009 | Video short | Himself |
| Zac Efron's Pool Party | 2009 | Video short | Himself |
| Rick & Steve the Happiest Gay Couple in All the World | 2008 | TV Series | Himself |
| The Bonnie Hunt Show | 2008 | TV Series | Himself |
| 2008 American Music Awards | 2008 | TV Special documentary | Himself - Presenter |
| The Tonight Show with Jay Leno | 2008 | TV Series | Himself |
| Ellen: The Ellen DeGeneres Show | 2008 | TV Series | Himself |
| CMT Insider | 2008 | TV Series | Himself |
| Tropic Thunder | 2008 | | Himself - Awards Ceremony |
| A-List Awards | 2008 | TV Special | Himself |
| Jimmy Kimmel Live! | 2008 | TV Series | Himself |
| The View | 2007 | TV Series | Himself |
| The Tyra Banks Show | 2007 | TV Series | Himself |
| E! True Hollywood Story | 2006-2007 | TV Series documentary | Himself |
| Live with Kelly and Michael | 2007 | TV Series | Himself |
| 18th Annual GLAAD Media Awards | 2007 | TV Special | Himself |
| Tom Green's House Tonight | 2007 | TV Series | Himself |
| Bam's Unholy Union | 2007 | TV Series | Himself |
| VH1 Big in 06 Awards | 2006 | TV Special | Himself |
| Christmas Celebration at the Grove | 2006 | TV Movie | Himself |
| Gameshow Marathon | 2006 | TV Series | Himself - Contestant |
| Club Disney | 2005 | TV Series | Himself - Nsync |
| I Love the 80's 3-D | 2005 | TV Series documentary | Himself |
| Extreme Makeover: Home Edition | 2005 | TV Series | Himself |
| Mississippi Rising | 2005 | TV Movie documentary | Himself |
| Robot Chicken | 2005 | TV Series | Himself Chris Kirkpatrick Tom Root |
| Inked | 2005 | TV Series | Himself (as James Lance Bass) |
| The 100 Most Memorable TV Moments | 2004 | TV Mini-Series documentary | Himself |
| $25 Million Dollar Hoax | 2004 | TV Series | Himself |
| Celebrity Blackjack | 2004 | TV Series | Himself |
| The Kelly Slater Surf Invitational | 2004 | TV Movie | Himself |
| I Love the '90s | 2004 | TV Series documentary | Himself |
| Hollywood Squares | 2003-2004 | TV Series | Himself |
| The 30th Annual People's Choice Awards | 2004 | TV Special | Himself |
| The 31st Annual American Music Awards | 2003 | TV Special | Himself |
| The Sharon Osbourne Show | 2003 | TV Series | Himself |
| Walt Disney World Christmas Day Parade | 2003 | TV Special | Himself (as James Lance Bass) |
| Jingle Ball Rock | 2003 | TV Movie | Himself |
| Playboy's 50th Anniversary Celebration | 2003 | TV Movie documentary | Himself |
| AMA Red Carpet Party | 2003 | TV Special | Co-host (as James Lance Bass) |
| Newlyweds: Nick & Jessica | 2003 | TV Series | Himself |
| Tinseltown TV | 2003 | TV Series | Himself |
| The New Tom Green Show | 2003 | TV Series | Himself |
| Party with Spike World Premiere Special | 2003 | TV Movie | Himself |
| America's Most Talented Kids | 2003 | TV Series | Himself - Judge |
| The 45th Annual Grammy Awards | 2003 | TV Special | Himself - Performer (as James Lance Bass) |
| Star Search | 2003 | TV Series | Himself - Guest Judge |
| 'N Sync: Most Requested Hit Videos | 2002 | Video short | Himself |
| 'N Sync: PopOdyssey Live | 2002 | TV Movie | Himself (as James Lance Bass) |
| Driven | 2002 | TV Series documentary | Himself |
| TV Guide's 50 Best Shows of All Time: A 50th Anniversary Celebration | 2002 | TV Special | Himself |
| Total Access 24/7 | 2001-2002 | TV Series | Himself |
| Muhammad Ali's All-Star 60th Birthday Celebration! | 2002 | TV Special | Himself (as James Lance Bass) |
| The Pet Psychic | 2002 | TV Series | Himself - Guest Appearance (as James Lance Bass) |
| 'N Sync: The Atlantis Concert | 2001 | TV Special | Himself - N'Sync (uncredited) |
| 'N Sync: 'N the Mix | 2001 | Video documentary | Himself |
| Michael Jackson: 30th Anniversary Celebration | 2001 | TV Special documentary | Himself (as James Lance Bass) |
| The Daily Show | 2001 | TV Series | Himself |
| MADtv | 2001 | TV Series | Himself |
| Late Night with Conan O'Brien | 2001 | TV Series | Himself |
| The Rosie O'Donnell Show | 2001 | TV Series | Himself |
| Crossover | 2001 | TV Special | Himself (as James Lance Bass) |
| Otro rollo con: Adal Ramones | 2001 | TV Series | Himself - N'Sync |
| N'Sync: The Road to Celebrity | 2001 | TV Special | Himself - Performer (as James Lance Bass) |
| MTV20: Everybody Talk About Pop Music! | 2001 | TV Movie documentary | Himself - N'Sync (uncredited) |
| 2001 Blockbuster Entertainment Awards | 2001 | TV Special | Himself |
| MTV Icon: Janet Jackson | 2001 | TV Special documentary | Himself (as James Lance Bass) |
| The Simpsons | 2001 | TV Series | Himself |
| NSync: Bigger Than Live | 2001 | Documentary | Himself (as James Lance Bass) |
| Céline Dion: All the Way... A Decade of Song & Video | 2001 | TV Special | Himself - 'N Sync (uncredited) |
| 'N Sync: Making the Tour | 2000 | Video documentary | Himself (as James Lance Bass) |
| 'N Sync & Britney Spears: Your #1 Video Requests... And More! | 2000 | Video short | Himself (as James Lance Bass) |
| Gloria Estefan's Caribbean Soul: The Atlantis Concert | 2000 | TV Special documentary | Himself |
| The 2000 Billboard Music Awards | 2000 | TV Special | Himself - Co-Host (as James Lance Bass) |
| 'N Sync: 'Ntimate Holiday Special | 2000 | TV Special | Himself (as James Lance Bass) |
| Maury | 2000 | TV Series | Himself |
| 'N Sync: Live from Madison Square Garden | 2000 | TV Special | Himself (as James Lance Bass) |
| Good Morning America | 2000 | TV Series | Himself |
| Top of the Pops | 2000 | TV Series | Himself |
| The Teen Choice Awards 2000 | 2000 | TV Special | Himself - N'Sync (uncredited) |
| Música sí | 1999-2000 | TV Series | Himself - Nsync / Himself - N'Sync |
| Making the Video | 2000 | TV Series documentary | Himself |
| Sesame Street | 2000 | TV Series | Himself |
| Saturday Night Live | 2000 | TV Series | Himself - Musical Guest / Student |
| Al salir de clase | 2000 | TV Series | Himself - *Nsync |
| MTV Live | 2000 | TV Series | Himself |
| 'N Sync: No Strings Attached | 1999 | Video | Himself (as James Lance Bass) |
| 1999 MTV Movie Awards | 1999 | TV Special | Himself - N'Sync (uncredited) |
| ABC 2000: The Millennium | 1999 | TV Movie documentary | Himself - N'Sync (uncredited) |
| Armagedd'NSync | 1999 | TV Special | Himself (as James Lance Bass) |
| Nickelodeon Kids' Choice Awards '99 | 1999 | TV Special | Himself - N'Sync (uncredited) |
| Tarzan in Concert with Phil Collins | 1999 | TV Special | Himself |
| The 21 Hottest Stars Under 21 | 1999 | TV Movie | Himself - #5 |
| Walt Disney World Very Merry Christmas Parade | 1999 | TV Special | Himself - Nsync (as James Lance Bass) |
| The Teen Choice Awards 1999 | 1999 | TV Special | Himself - N'Sync (uncredited) |
| Women's World Soccer Cup Opening Ceremony '99 | 1999 | TV Movie | Himself - Singer |
| Sabrina, the Teenage Witch | 1999 | TV Series | Himself - N'Sync |
| 'N Sync TV | 1998 | TV Series | Himself (as James Lance Bass) |
| The 25th Annual American Music Awards | 1998 | TV Special | Himself - *NSync (uncredited) |
| 'N Sync in Concert | 1998 | TV Special | Himself (as James Lance Bass) |
| Small Town Rage: Fighting Back in the Deep South | 2016 | Documentary completed | Himself - Narrator |
| Celebs React | 2016 | TV Series | Himself |
| Access Hollywood Live | 2016 | TV Series | Himself |
| Celebrity Name Game | 2016 | TV Series | Himself - Celebrity Player |
| The Wendy Williams Show | 2012-2016 | TV Series | Himself / Himself - Guest |
| Finding Prince Charming | 2016 | TV Series | Himself - Host |
| Access Hollywood | 2016 | TV Series | Himself |
| Hollywood Today Live | 2016 | TV Series | Himself |
| Entertainment Tonight | 2007-2016 | TV Series | Himself / Himself - Correspondent / Himself - Special Correspondent / ... |
| Kitten Summer Games | 2016 | TV Movie | Himself |
| Beat Bobby Flay | 2016 | TV Series | Himself - Judge / Mentor |
| Celebrity Family Feud | 2016 | TV Series | Himself |
| Extra | 2016 | TV Series | Himself |
| The Meredith Vieira Show | 2015-2016 | TV Series | Himself - Panelist / Himself |
| Kocktails with Khloé | 2016 | TV Series | Himself |
| The Real Housewives of Beverly Hills | 2016 | TV Series | Himself |
| 24 Hours of Reality and Live Earth: The World Is Watching | 2015 | TV Movie documentary | Himself |
| Not Looking | 2015 | TV Series short | Himself |
| Dish Nation | 2015 | TV Series | Himself |
| Hollywood Health Report | 2015 | TV Series | Himself |
| The Grace Helbig Show | 2015 | TV Series | Himself |
| Dinner at Tiffani's | 2015 | TV Series | Himself |
| Lance Loves Michael: The Lance Bass Wedding | 2015 | TV Movie | Himself |
| The Nightly Show with Larry Wilmore | 2015 | TV Series | Himself - Panelist |
| The Talk | 2015 | TV Series | Himself |
| On Your Marc! | 2015 | TV Series | Himself - Guest |
| The World Dog Awards | 2015 | TV Special | Himself |
| Vanderpump Rules | 2014-2015 | TV Series | Himself |
| American Music Awards 2014 | 2014 | TV Special | Himself |
| CNN Newsroom | 2014 | TV Series | Himself - Unicef Imagine Campaign |
| Real Husbands of Hollywood | 2014 | TV Series | Himself |
| My Drunk Kitchen | 2014 | TV Series | Himself |
| The International Fashion Film Awards | 2014 | TV Special | Himself - Presenter |
| Just Seen It | 2014 | TV Series | Himself |
| 2014 Logo Trailblazers | 2014 | TV Movie | Himself |
| Apartment Troubles | 2014 | | Himself - Judge |
| Larry King Now | 2014 | TV Series | Himself - Guest |
| The Tonight Show Starring Jimmy Fallon | 2014 | TV Series | Himself - Big Mouth Lance Bass |
| Bethenny | 2013-2014 | TV Series | Himself / Himself - Guest |
| Hello Ross! | 2013-2014 | TV Series | Himself - Correspondent / Himself - Guest |
| Celebrity Home Raiders | 2014 | TV Series | Himself |
| The Insider | 2013-2014 | TV Series | Himself |
| Men at Work | 2014 | TV Series | Himself |
| American Music Awards 2013 | 2013 | TV Special | Himself |
| In Bed with Joan | 2013 | TV Series | Himself - Guest |
| 2013 Young Hollywood Awards | 2013 | TV Special | Himself |
| Cupcake Wars | 2013 | TV Series | Himself - Guest Judge |
| Big Morning Buzz Live | 2013 | TV Series | Himself |
| Piers Morgan Tonight | 2013 | TV Series | Himself |
| The 40th Anniversary American Music Awards | 2012 | TV Special documentary | Himself |
| Watch What Happens: Live | 2009-2012 | TV Series | Himself - Guest |
Archive Footage
| Title | Year | Status | Character |
| --- | --- | --- | --- |
| Entertainment Tonight | 2014-2015 | TV Series | Himself / Himself - ET Special Correspondent |
| Review | 2015 | TV Series | Lance Bass |
| Extra | 2014 | TV Series | Himself |
| Kingdom Hearts HD 1.5 Remix | 2013 | Video Game | Sephiroth |
| World's Dumbest | 2008 | TV Series | Himself |
| Video on Trial | 2005-2006 | TV Series | Himself - *Nsync / Himself - *NSync / Himself - N'Sync |
| Gameshow Marathon | 2006 | TV Series | Himself |
| The Simpsons | 2002 | TV Series | Himself |
| Top of the Pops | 2001 | TV Series | Himself |
| SNL: 25 Years of Music | 1999 | TV Movie | No Refund (uncredited) |
Won Awards
| Year | Award | Ceremony | Nomination | Movie |
| --- | --- | --- | --- | --- |
| 2001 | Golden Apple | Golden Apple Awards | Male Discovery of the Year | |
Nominated Awards
| Year | Award | Ceremony | Nomination | Movie |
| --- | --- | --- | --- | --- |
| 2002 | Teen Choice Award | Teen Choice Awards | Film - Choice Hissy Fit | On the Line (2001) |
| 2002 | Teen Choice Award | Teen Choice Awards | Film - Choice Lip Lock | On the Line (2001) |
| 2001 | Stinker Award | The Stinkers Bad Movie Awards | Worst On-Screen Couple | On the Line (2001) |
| 2000 | Blimp Award | Kids' Choice Awards, USA | Favorite Song from a Movie | Music of the Heart (1999) |
Known for movies